Mike Moore's MOTIVATIONAL PLUS...
If you are searching for an informative, entertaining, humourous and musical motivational speaker......SEARCH NO MORE.
Mike Moore:  "Have Mouth, Will Travel"
21 Days to Joyful, Relaxed and Confident Living
How to Stop Worrying and Start Living Joyfully  "
( Make the Rest of Your Life the Best of Your Life) " It's never too late to change your life." MM
"Life  is a mystery to be lived and enjoyed not a problem to be solved or endured ."
Cartoons, articles, verse, short humour, funny one-liners, poetry all designed to give your life a HUGE BOOST when you need it most.
Hi Mike
Both my daughter and I have finished reading your book, Embracing the Mystery. What a great read! Thank you for writing it...Very Uplifting.

Dear Mike
We so enjoy your philosophy, your positive attitude and your sense of humour. After extensive cancer surgery and John being diagnosed with Parkinson's life has been, and still is, at times, a bumpy road. But each day is a gift and with so much of your positive input we keep going. We hope to have the pleasure of meeting you personally.
Until then, thank you.
This Amazon.com review by Wendy Priesnitz is for Embracing the Mystery (Paperback)
This is a little jewel of a book, which contains a wealth of inspiration for living a happier, healthier, more fulfilling life.
Moore provides tips for reducing stress, improving self-esteem, banishing fear, nurturing patience, and more. But more than that, he helps us get back in touch with the sense of joy and wonder that so often gets buried under the busyness of daily life.
The author is also a cartoonist and his casual writing style is enhanced by a generous dose of appropriate cartoons, which never fail to bring a smile to my lips, no matter how glum I'm feeling. This is one of those books to which I return whenever I feel like I need help becoming a better person.
Let Me Show You Around Embracing the Mystery
Table of Contents
Humor and the Mind/Body Connection ( Laugh For the Health of It)
How to Manage Stress and Gain Peace of Mind ( effective tools, tips and techniques)
Discover The Simple Art of Relaxation and Meditation
Slow Me Down
Attitude is Everything ( Change Your Attitude; Change Your Life)
How to Stop Worrying and Be Happy
How to Boost Your Self Esteem
The Importance of Positive Self Talk
How to Overcome Fear and Live Joyfully
Let Wellness Be Your Goal
The Art of Friendship
Grant Me Patience....NOW
Up Your Pizzazz ( How to Be a Person People Remember)
 Enlightened Maladjustment ( The Enjoyment of Simple Pleasures)
Aging and Death ( Everyone Dies, Few Really Live)
My Summer Of Sadness
Parenting and Family
Healing and Enjoying the Earth
Learn the Wisdom of Nature
Random Reflections on Living a Happy Life
Just for the Fun of It ( eleven effective living cartoons by the author)
Facts to consider ...
80% of us have low self esteem and 20% need a boost.
A sense of humor can be developed and negative attitudes transformed to positive in as little as 21 days.
The World Health Organization says that by the year 2020 depression will be the leading cause of disability throughout the developed world.
We live in an age of rage: road rage, air rage and now work rage.
We only achieve between 2 and 5 percent of our potential.
Joy has vanished from our lives.
Uncontrolled stress is killing us.
While children laugh over 400 time a day, adults can manage only 15.
Fear rules our lives: fear of getting old, fear of failure, rejection, death, etc.
If any of these apply to you ( And I know they do), then it's time to take action NOW to RETURN TO JOYFUL AND PRODUCTIVE LIVING.
Remember that joy and happiness are our birthrights, so fight for them. Life is too wonderful not to be enjoyed. Hey,,, we aren't here for a long time so let's make it a good time!!
That's why I wrote " Embracing the Mystery" so we can all enjoy to the MAX the only life we have.
Go for it!!!
80% of us have low self esteem and 20% need a boost.
ORDER YOUR HARD COPY NOW
and Receive 52 Motivational Cartoons
Shipping and Handling Included
$18.00
( regular price for both is $30.00)
Buy Using Paypal
Your personal autographed copy of Embracing the Mystery will be on its way to you within 24 hours of receiving payment notification from Paypal.
ORDER A DIGITAL COPY FOR ONLY $10.00
Now Only $10.00 as a downloadable file
*  We create our world with the thoughts we choose to think.  Change your thoughts and change your life.
Mike's books, like his presentations, are designed to inform, entertain affirm and inspire the reader with a blend of relevant content, stories, cartoons and humor.
Dear Mike
I loved your book. So many inspirational messages. Thank you again for sharing your wit and wisdom. We are all, indeed, on the road to fulfillment.
Everyone dies, so few really live.
" The tragedy in life is not in how much we suffer, but in how much we fail to enjoy."
Mike Moore
"The life we live flows from the thoughts we think."
MM
Mike Moore's
" Embracing the Mystery"
The book that changed my life and launched my speaking career
SPECIAL OFFER
"One of the best bedside books anywhere."
Over 7000 Copies Sold
( A highly readable and enjoyable book no bathroom or bedroom should be without)
Written and illustrated by the author ( Over 7000 sold in hard copy alone)
True Story
Margaret called me, long distance, to tell me that she had recently attended one of my talks and purchased my book Embracing the Mystery. She wanted me to know how helpful it was to her.

She went on to explain the difficult situation she was living in. Ever since her husband had been diagnosed with terminal cancer he had become verbally abusive to her. It was putting a serious strain on the marriage and she wanted help coping with her toxic situation.

After she had listened to my presentation, purchased my book and applied what she learned she found her relationship with her husband improving. Even though her situation hadn't changed, her ability to cope had. I love to hear this kind of story.

One of the greatest tragedies is... coming to the end of our life and realizing that we never really lived.
One of the greatest tragedies is... coming to the end of our life
and realizing that we never really lived.
*We all die.... but very few of us really live.
Live the only life you have to the max!!
Here It Is Folks...the little book that sells like hotcakes after every
speech I deliver. (PLUS 1 Terrific BONUS)
SPECIAL PACKAGE OFFER
 For Only $10.00 as a downloadable file you receive...
107 pages/Illustrated with Mike's Cartoons
CD with 52 ready to use jpeg cartoons

Great for bulletin boards, and the family fridge door
---
Order Now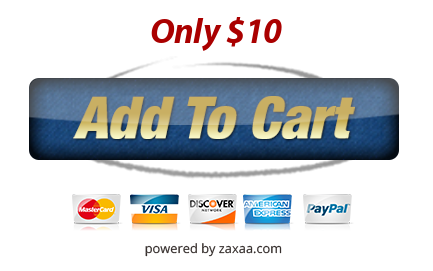 ONLY $10.00
Life is a mystery to be lived and enjoyed not a problem to be solved and endured.
 Mike Moore Check me out.
---
Here is a little taste of the material found in Embracing the Mystery
( This beautiful, hope-filled poem was found in the Bible of Major Malcolm Boyle who was killed in
action on D-Day 1944)
Life and Eternity
If I should never see the moon again
Rising red gold across a harvest field,
Or feel the stinging of soft April rain
As the brown earth her hidden treasure yield.
If I should never taste the salt sea spray
As the ship beats her course against the breeze,
Or smell the dog rose and the new mown hay
Or moss and primrose beneath the tree.
If I should never hear the thrushes wake
Long before sunrise in the glimmering dawn
Or watch the huge Atlantic rollers break
Against the rugged cliffs in baffling scorn.
If I have said goodbye to stream and wood
To the wide ocean and green clad hill,
I know that God who made this world so good
Has somewhere made a heaven better still.
This I bear witness with my latest breath,
Knowing God I fear not death.
Order now and be reading in minutes!
Every bedside should have a copy of
Embracing the Mystery
Mike Moore is an international speaker and writer on human happiness,
motivation and humor.
THE MESSAGE IS CLEAR: CHANGE YOUR ATTITUDE; CHANGE YOUR LIFE
Motivational Cartoons
"A little book with a BIG Message."
Order Now
Sample Cartoon
100% Money Back Guarantee for 30 Days
No Questions asked
Here is my Iron Clad Guarantee
If, after purchasing and reading my book you haven't enjoyed and benefited from its content just ask for your money back. I won't be upset. That's what a guarantee is for. If you're not happy I don't want you to have it. Just send it back and get you money.
To contact Mike Moore about his work or have him speak to your group, phone (519) 753-0702 or email mikemoore@motivationalplus.com

LIVE BETTER, LAUGH MORE